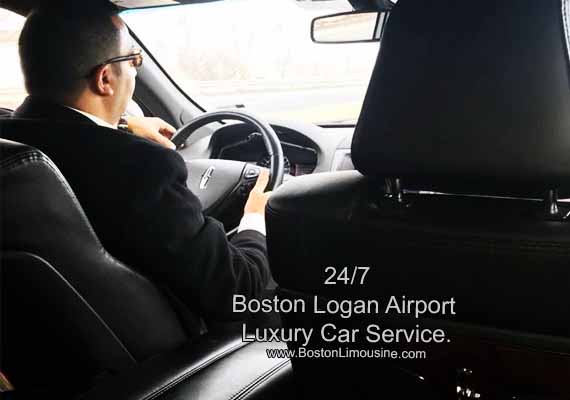 "Award Winning Airport Car Service"
Arrive on time and in style. Boston Limousine Provides direct - nonstop door to door Boston Airport Car Service and Chauffeured airport ground transportation services to and from your home, hotel, or office, to all major airports and piers in the greater New England area, including Logan airport, Bradley, TF Green, JFK, LaGuardia, and Newark. Whether you are traveling on a small private aircraft or a large charter flight, or any airline Boston Limousine can fulfill your need for reliable Boston airport car service transportation. Also see the Cruise port Limo Service. To ensure a timely chauffeur service Boston airport car service pickups, our staff will monitor your flight arrival time with the airline for precise up-to-date flight information. Our professional chauffeur will assist you with your baggage and lead you to your waiting limousine.
When making a reservation for a pick up to go to Logan Airport, please select the time that you like to be picked up and not the flight time. Please take into consideration the traffic and weather condition as these can affect the travel time. We can drop off at different terminals at no extra charge.
In case the passengers are coming on different flights, please choose the flight that will be landing last along with its number. We will be monitoring this flight, and will be at Logan when it lands. All passengers will have to meet at the terminal of this flight and walk to its designated limo area. In case the earlier flight got delayed, a new reservation should be made to pickup the passengers onboard that flight, and we will try our best to accommodate you.
The chauffeurs at Boston limousine use the GPS to help them find the quickest and shortest way for the airport car service. However, the passenger can ask the chauffeur to take his or her preferred route. We ask all out drivers to leave Boston Limousine facility earlier, in order to arrive 15 minutes prior to the scheduled pick up time. We usually provide the passenger with their driver's name and cell phone number. We text you the information on the day of the service.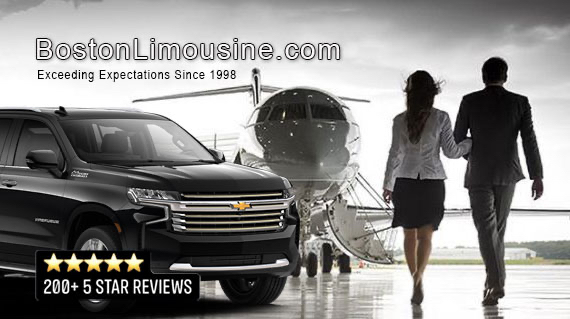 At Logan Airport, all limousine companies must follow strict guidelines. We have to pickup a permit from the limo pool and go to the terminal. Once at the terminal, we can only wait 15 minutes for domestic flights and 45 minutes for international flights. When the time expires, our chauffeurs must leave the terminal to get another permit. We strongly recommend calling our offices once at the designated limo area in case you do not see your driver. We monitor our drivers at all time, and we know where the vehicles are at any given time thanks to a third party GPS/Tracking system installed in each and every car.
When you make your reservation for an airport pickup, we recommend that you enter the flight arrival time. We understand that we will have to wait until after collecting the luggage. In case an airport pickup is needed at a later time after the flight lands, the customer can choose the pickup time and mention in the note section of the reservation the exact flight arrival time. The office will then know, that the passenger did not make a mistake, and that the pickup is needed at a later time.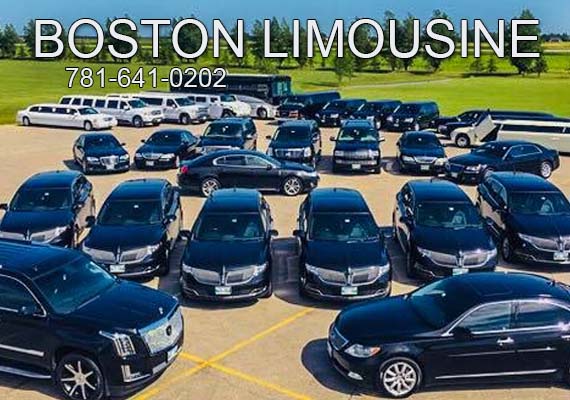 Boston Limousine provides ride services from and to all major airports in Massachusetts, New Hampshire, Rhode Island and Connecticut.
Barnstable Municipal Airport (HYA)
Boston Logan Airport (BOS)
Bradley International Airport ( BDL)
Jet Aviation America Bedford MA
Laurence G Hanscom Field Airport
Lebanon Municipal Airport (LEB)
Signature Flight Support Boston
Manchester-Boston Regional Airport (MHT)
Nantucket Memorial Airport (ACK)
New Bedford Regional Airport (EWB)
Norwood Memorial Airport (OWD)
Portland International Jetport (PWM)
Portsmouth International Airport at Pease
Signature Flight Support BED Bedford MA
T F Green State Airport RI (PVD)
Worcester Regional Airport (ORH)