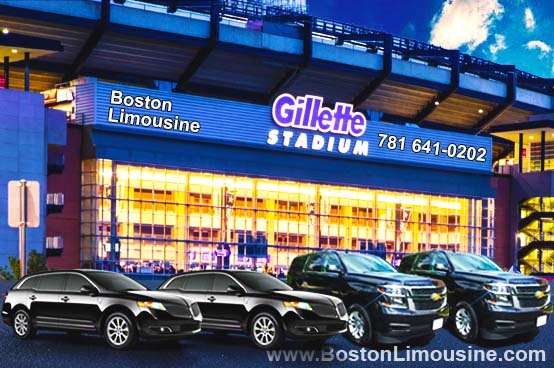 "Award Winning Gillette Stadium Limo Services | Foxboro MA"
Attending a sporting event or a concert is fun, but getting a ride there can be stressful. These events don't have to be a headache when you travel in one of our custom limousines, van or luxury coach. Our chauffeurs know the quickest ways to get you into a crowded venue, and will be waiting when you are ready to go. Avoid crowded parking garages and muddy lots when enjoying your next event with a ride with us.
The Gillette Stadium
in Foxborough Massachusetts is one of the largest New England event, concert and sports venue. Whether you are attending one of our famous singers concert or a Patriots game, Boston Limousine offers a variety of vehicles that you can choose from in order to get there safely. We offer a package for different group sizes, from 2 passengers rides to 28 passengers. All our limousines come with a full bar where we keep clean glasses napkin and ice. Alcohol is permitted for adults only. Once we arrive at the Gillette Stadium, we will be instructed to go to the designated limousine parking area. This is where we wait for our customers. Customers are required to pay the parking fee so we encourage you to check with the Gillette Stadium about the rate. Each size limousine has a different parking fee rate. Do not forget about the option of tailgating before the game starts.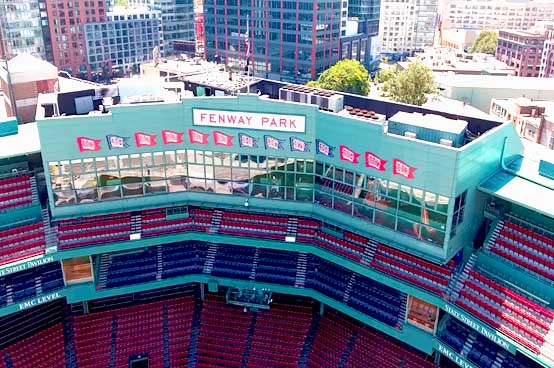 Another sports and event venue, this time in the city of Boston, is the TD Garden previously known as Shawmut Center, TD Banknorth Garden and Fleet Center. The Garden or Boston Garden is home for the Boston Celtics, the American professional Basketball team and the Boston Bruins the professional Ice Hockey team. At this venue, there is no limousine parking area, so customers are not required to pay for the limousine parking fee. However, there is a parking garage underneath the Garden. Avoid driving and paying the relatively high parking fee and driving; Instead call Boston Limousine for a fun, worry-free and safe trip. Buy the tickets, get ready and let us take care of your transportation needs.
Three miles away, the legendary home for the Red sox is Located: The Fenway Park. Whether you want the limo to take you from your hotel on a tour of Boston then diner with a final drop off at the Fenway, or just drop you off and pick you back up, Boston limousine can accommodate your request. Just call our offices, and speak to one of our representative, and you will get the service you need.
Award Winning Concert Transportation and Rides