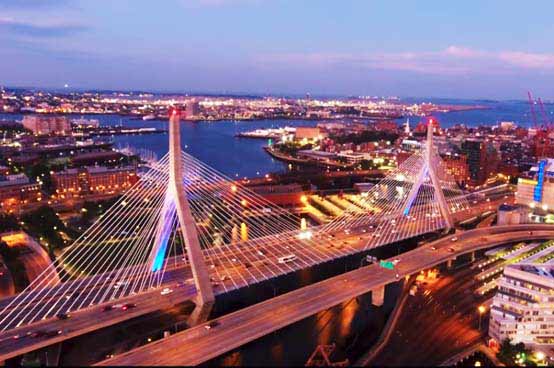 Most of our clients go to major hospitals such as the Massachusetts General Hospital, Brigham and Women Hospital, Dana Farber Institute, Childrens hospital, Shriners hospital, New England Baptist Hospital, Boston Medical, Newton Wellesley hospital, Beth Israel Deaconess Medical Center, Lahey Hospital and many more Boston area Hospitals.
The traffic and parking can be terrible around these hospitals. You do not need more stress when you are already nervous about your D day. Hire Boston Limousine Car Service and let us take care of the driving and parking, and get you to your appointment safe and early. Our chauffeurs can either wait for you to bring you back, or leave can come back to pick you up. You can always discuss these details with the reservation agents at the time of booking.

Boston Outpatient Medical Transportation
Boston Lasik and Eye Care Transportation
Boston Cosmetic Surgery Transportation
Boston Plastic Surgery Transportation
Boston Long Distance Non-Emergency Transportation
Boston Preventative Outpatient Procedures Transportation
Boston Diagnostic Outpatient Procedures Transportation
Boston Rehabilitation Transportation
Boston Special Needs Transportation
Boston Non-Emergency Medical Patient Transportation
Boston Government Non-Emergency Medical Program Transportation
Boston Health Plans Non-Emergency Medical Program Transportation




Boston Limousine chauffeurs are able to give assistance in hospital discharge, dental visits, chiropractor and physical therapist visits, many of our chemotherapy and radiation clinics, trips for prosthetics or surgery, Laboratory testing or pharmacy many more. Our insured chauffeurs will provide a safe dependable and professional medical transportation service for our clients. IF you are booking the service for your loved ones, we assure you that they will be in good hand and well taken care of. Our service is not only medical transportation, but it is a personal Our rates are also affordable which makes it available to the majority of the customers in our community. On the day of the service, we can send you a text message with your driver name and cell phone number upon request. when the driver arrives at your pick-up location, he/she will call you to inform you of their arrival. They will assist you to get into the vehicle if needed. and when you arrive at the designated hospital or doctor office they will be happy to help you get out of the vehicle. Please notify us if you need the driver present during the hospital discharge. We will instruct teh chauffeur to park and go to your doctor's office and wait for you.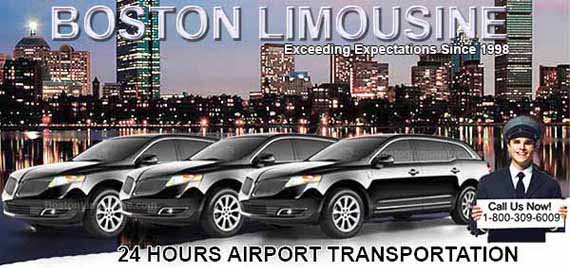 Many of our clients request assistance when leaving the hospital whether they had a major surgery or a day surgery. You can schedule a service for a hospital pickup as well. Our chauffeurs will park their vehicles, and follow specific instructions to meet the passenger at the hospital that he/she will be staying at. A lot of us know that many procedures require the patient to be accompanied by another person when leaving the medical practice for their safety. This is when you can call Boston Limousine and hire one of our professional, courteous and most importantly empathic chauffeurs to assist you or your loved ones when leaving their appointment. We also offer free car seats for bringing your newborn home.
In case your appointment ends earlier, you can always call our offices and Boston Limousines employees will do their best to reschedule your pickup to an earlier time. You can also ask for our Manager direct number in case the hospital needs to confirm that one of our chauffeurs will be on time, or if they need the driver name and cell phone number.

Here at Boston Limousine, we offer a professional personal service. We care about our clients and we go above and beyond to make sure that our clients receive the best service that we can offer. Yes it is a personal service. Our chauffeurs make sure that the client arrives home safely, they will wait until the client goes inside his/her home. This is why you should call today and hire Boston Limousine for any of your transportation needs and we will take care of you!
Boston Limousine offers medical transportation service using its own vehicles such us the luxury sedans, SUVs and even the stretch limousines. We do not carry wheelchair accessible vehicles or vans with a stretcher. Our chauffeurs are not medical personnel and do not necessarily have a medical background. Boston Limousine offers personalized non-emergency medical transportation services. This means we will cater to your unique needs when you require ambulatory transport or Medical Appointment Transportation Services. It is our goal to help restore your independence through transportation solutions you can rely on.

Here are some additional Non-emergency Medical Transportation Services in Boston that you can expect from Boston Limousine: Home to Doctor Appointment Getting to your doctor's appointment on time can definitely be a hassle when you are in a wheelchair or elderly This is where we can give you a hand. Boston Limousine non-emergency medical transportation services are personalized to your unique needs to ensure that you have a comfortable and easy ride to your doctor's appointment.

To make sure that you arrive on time, we will also take the quickest and more direct routes. Home to Hospital Need ambulatory transportation to the hospital from your home. Boston Limousine can provide the solution you are looking for through our convenient, reliable and affordable non-emergency medical transportation services. Just set a reservation with us and we can get you to the hospital with ease. Pharmacy Stops Need a ride to the pharmacy? We offer convenient pharmacy stop services for you. Through this service, we can provide the ambulatory transportation you need to get to the pharmacy and back home safely.
If you are having a real emergency and need assistance, please dial 911.
We are not an emergency transportation provider.


Non-Emergency Medical
Car Service and Transportation.
Below is a partial list of the area of hospitals we provide non-emergency medical transportation services to and from:
Medical Transportation Services: to / from

- Senior Homes and Facilities

- Rehabilitation Center or Office

- Non-Emergency Hospital Trips

- Laboratory and radiology